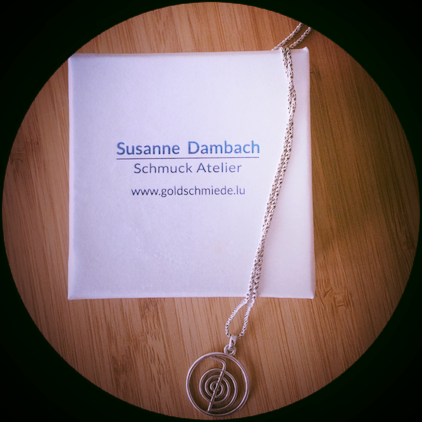 My lovely 'Energy Flow' necklace, from: 
http://www.goldschmiede.lu/startseite.de.html
I found this while I was walking through the 'Lebenskraft - Messe', in Zürich......the weekend of my birthday! One of the best birthday gifts I've given myself.....
This is one of the very first symbols you work with, when learning Reiki. Seeing this at the convention was a wonderful sign for me, just a few months after starting down the Energy Working path.
What's your favorite piece of symbolic jewelry? Earrings, necklace, bracelet, anklet? What is it's symbolic meaning for you?